One of the things I love most about the U.S. is our National Park System. I don't know if all Americans realize how lucky we are to have not only a large number of parks, but also ones that is well maintained. I'm always curious to visit other country's national parks; Canada, for instance, has amazing parks – they're celebrating their 150th birthday with free admission this year. It's only natural with Holland's smaller size that their parks should be smaller, & simpler, as well. I jumped at the chance to spend some time in the great outdoors while tootling around the country as a guest of Visit Holland. What really struck me was how close their parks are to relatively large cities, like Rotterdam – easily accessible for much of the population (& populations from neighboring countries like Germany & Belgium). I had two very different park experiences, both worth considering if you have extra time during your next hop across the pond.
National Park Weerribben-Wieden
The idyllic town of Giethoorn (more on there later – it's amazing!) is located within the second largest national park in Western Europe, Weerribben-Wieden. Popular with German visitors, my tour group was actually only the second group of Americans to visit the park in recent memory – I hope we represented well! There are several options for recreation in the park, including renting a canoe or electric boat to explore the mangroves, renting a bike to explore the nearby canal town or going for a long hike.
We enjoyed a leisurely electric boat tour, which was refreshingly peaceful compared to the motorboats that dominate many US national & state parks. Along the way, we discovered camp grounds & the cutest cabins, which are available for rent by the week through the park (there are also cottages in nearby towns available for rent).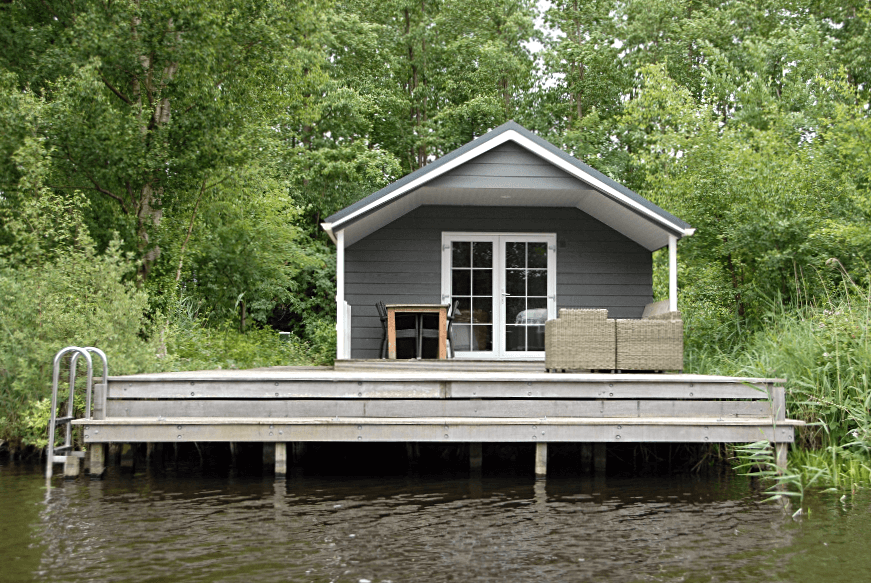 photo (C) Christina Saull – All Rights Reserved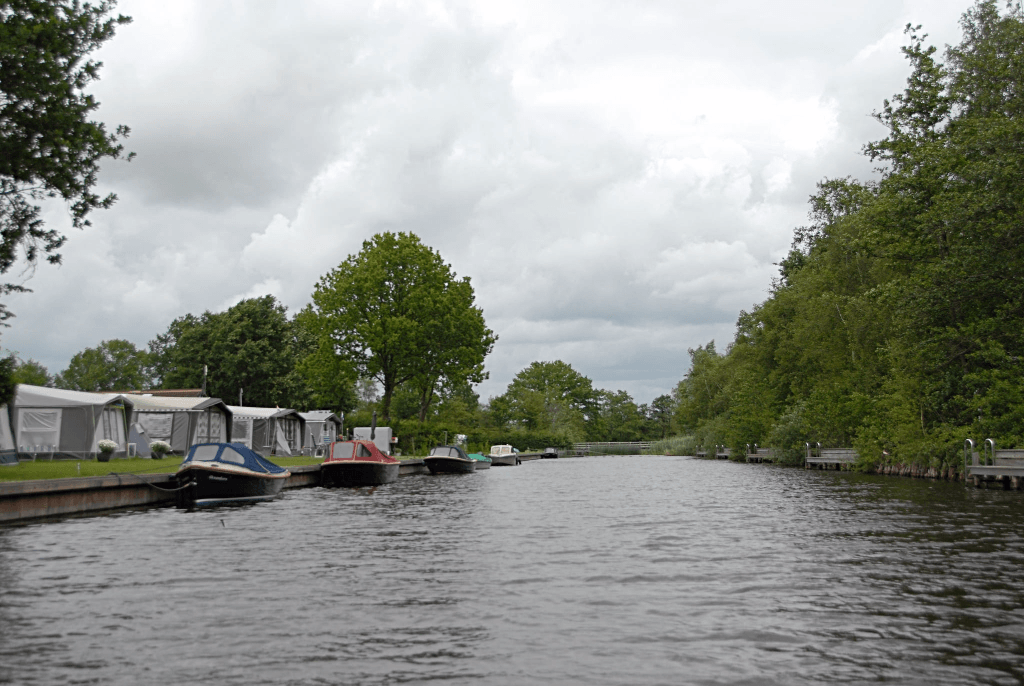 photo (C) Christina Saull – All Rights Reserved
The visit really got interesting when we jumped on our rented bikes for a "short" 10km ride around the area. A series of missed turns meant that we were soon pedaling past cow pastures & grazing horses. Our fairly vague map, combined with our American optimism meant, that we just kept cycling – in the wrong direction – confident we were going in the right direction. Finally, someone got smart & suggested we turn around.
Back in town, we finally found our way & once again began our ride. I'm so glad we turned around, though, as cycling the canal, past thatched roof houses was really a highlight of the park visit. As we pedaled along, we came across a small pedestrian drawbridge. As a passing boat approached, the draw bridge keeper opened his window & lowered a wooden shoe to collect the toll! It was a delightfully Dutch moment (luckily captured on video by one of my fellow travelers).
If you're hungry post-ride, the restaurant at the park visitor center is surprisingly modern & the food fairly good. Highlights included Hetog Jan Weizener, a Holland-brewed white ale, which they serve on tap; a meze of spreads perfect for sharing; & a Dutch delicacy: chicken sate. (A quick aside on chicken sate in case you're puzzled, as I was, on why a dish most commonly found in Thai restaurants is so popular in Holland: it throws back to colonial times when the Nethelands East Indian Dutch Company had a large trading post in Indonesia.)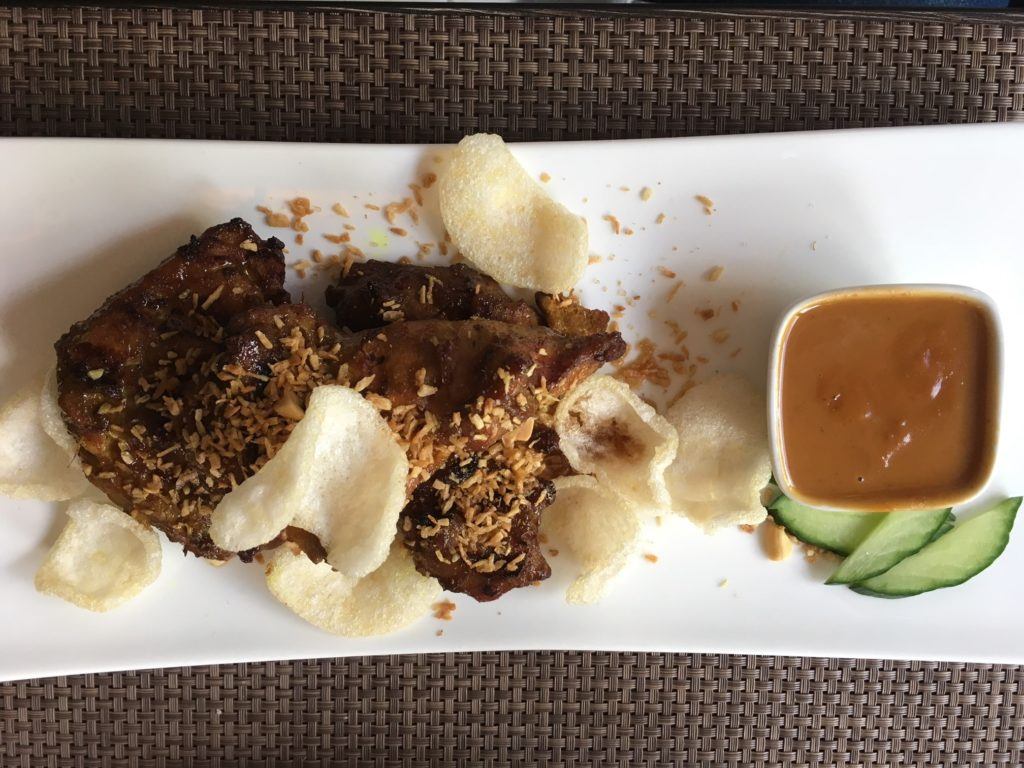 photo (C) Christina Saull – All Rights Reserved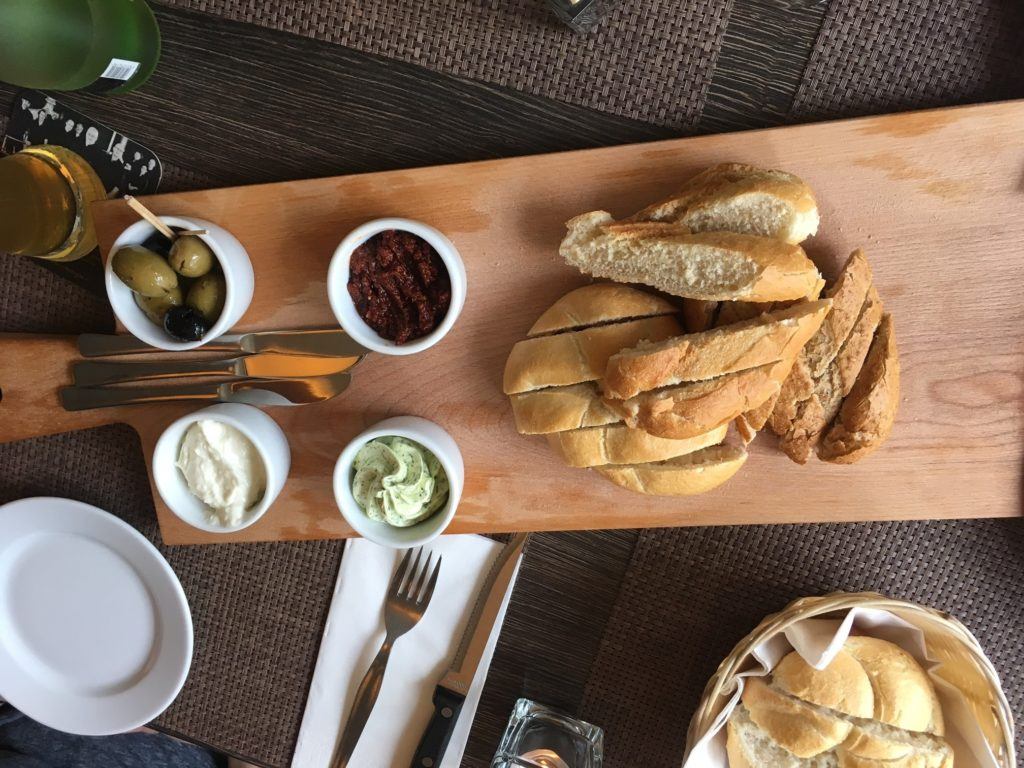 photo (C) Christina Saull – All Rights Reserved
National Park de Biesbosch
De Biesbosch is one of the few freshwater tidal areas in the world, making it a unique ecosystem to explore – & something that looks right out of the Florida everglades! This large park is full of activities & visitors eager to enjoy the outdoors. We enjoyed an electric boat ride one morning, motoring through the sea grass, searching for the park's iconic beavers. As we cruised along, we passed a number of personal boats that had been docked for the weekend, allowing visitors from across Europe a chance to enjoy nature on a beautiful sunny day.

One of the biggest challenges with visiting de Biesbosch is that none of the written material or signage is in English – Dutch & German prevail. It's still do-able – & maybe makes the experience even more authentic! The park is very popular with Belgians, who come for a day trip.

Know if you go…

– Renting a bike is a great way to see most of Holland, especially the parks; however, keep in mind that the Dutch are the tallest people in the world (on average, most women are nearly 6′ tall!) & their bicycles are fit for them. That means that my short little 5'4″ American legs could barely reach the pedals, even with the seat all the way down. Moral of the story? Don't be afraid to ask for a kids bike!

– These parks are fairly easy to navigate on their own, but both feature guided tours. If you feel less confident with a map (especially a map in Dutch!), this might be a good idea.

Note: I toured these parks as a guest of Visit Holland; however, all opinions are my own. We really did get quite lost cycling!

The post Exploring Holland's National Parks appeared first on My View from the Middle Seat.

christina