Last weekend, I had the pleasure of spending a whirlwind few days exploring the Netherlands as a guest of Visit Holland. Heading there with very little knowledge of the country meant that everything was a new discovery – which is exactly how I like to travel. One of the most densely populated countries in the world, I spent time exploring four different parts of Holland* & while I only saw a fraction, I already know I can't wait to go back. Here are my first thoughts on Holland:
1. It is Green!
I don't know why it surprised me, but I was struck by the amount of green farmland stretching for vast distances between cities. It almost looked like Ireland – but totally flat. Dairy cows, horses & sheep dot the pastures & crops (mostly potatoes & sugar beets) fill the landscape.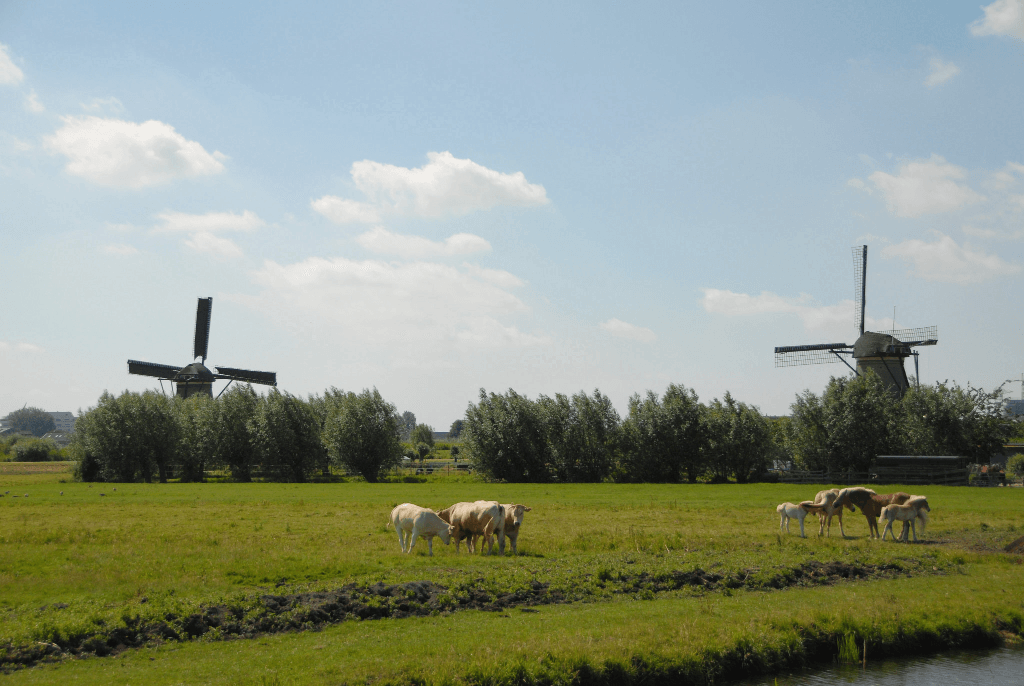 Kinderdijk windmills, horses & cattle
(C) Christina Saull – All Rights Reserved
2. Water is everywhere
Amsterdam's canals are relatively well known, but I was immediately struck by how much of Holland's land is surrounded by water. Canals, rivers & lakes cover nearly 20% of the country & the Dutch have become rather famous for their lifelong battle against the sea. A lot of water also means a lot of bridges, with draw bridges spanning – & stopping traffic – on even the busiest of roads. It was fascinating exploring parks created by flood management, historic windmills built to pump water out of farm land & entire villages adapting to their unique water situation.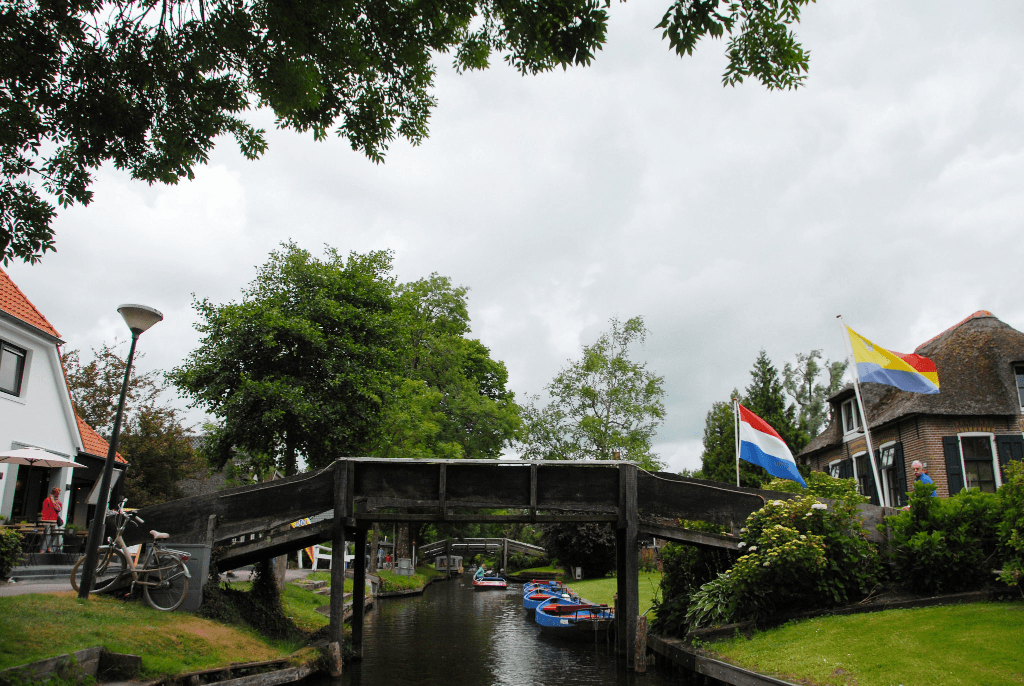 Giethoorn: a small village thriving amongst the water since their farmland flooded centuries ago
(C) Christina Saull – All Rights Reserved
3. Everyone Speaks Dutch
I realize this is relatively a "no duh" statement, but it surprised me that, outside of Amsterdam, almost no one speaks English on the streets. While visiting the small town of Dordrecht, the oldest city in Holland, we were likely the only Americans in town. While everyone speaks passable English – children learn it in school – reading menus, signs & information in Dutch was a wonderful travel challenge.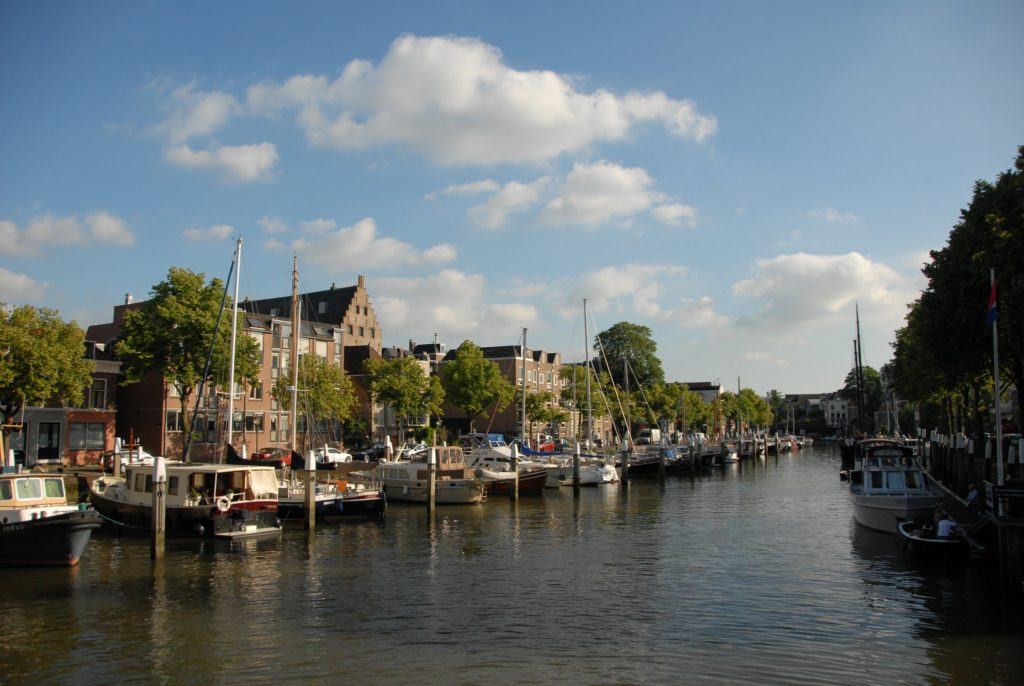 Dordrecht: lacking in Americans. Which is a good thing.
(C) Christina Saull – All Rights Reserved
4. The Dutch laid back attitude is real – & awesome
Whenever traveling abroad, I'm always struck by how relatively hurried Americans are compared to the rest of the world. We drink our coffee to go, we eat at our desks, we're in a rush to get to this place or that & we generally have no patience for slowing down. It was refreshing to be surrounded by a culture who embraces & sees the value in a slower pace in life. Sometimes this results in long wait times for service, especially at restaurants, which means being on a tight schedule can be maddening. I'd encourage visitors to adopt the Dutch phrase for it: 'doe maar gewoon dan doe je al gel genoeg,' which means "just act normal, that's crazy enough." I think I've found my new life motto…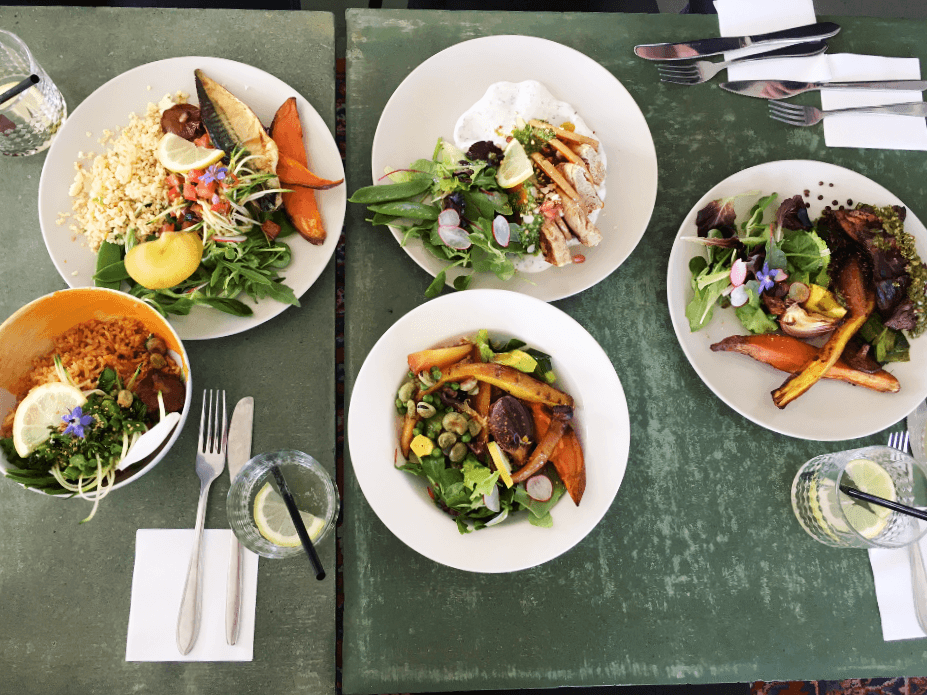 Even if service in restaurants is a bit slow at times, the food is usually worth the wait
(C) Christina Saull – All Rights Reserved
5. Holland is so much more than windmills, tulips & pot
Ask many Americans what they know about Holland & they're likely to respond "windmills, tulips, marijuana & Anne Frank." And while the windmills are breathtaking, they also serve an important purpose in keeping the country above water. Tulips are gorgeous for about two weeks a year, but flowers are actually expensive in the country itself. Learning about Anne Frank is critically important, but so is learning about the perserveince of the people of Rotterdam who faced terrible bombing in WWII. And Holland's famous coffeeshops? Well, to each his own – but the Dutch definitely don't visit them.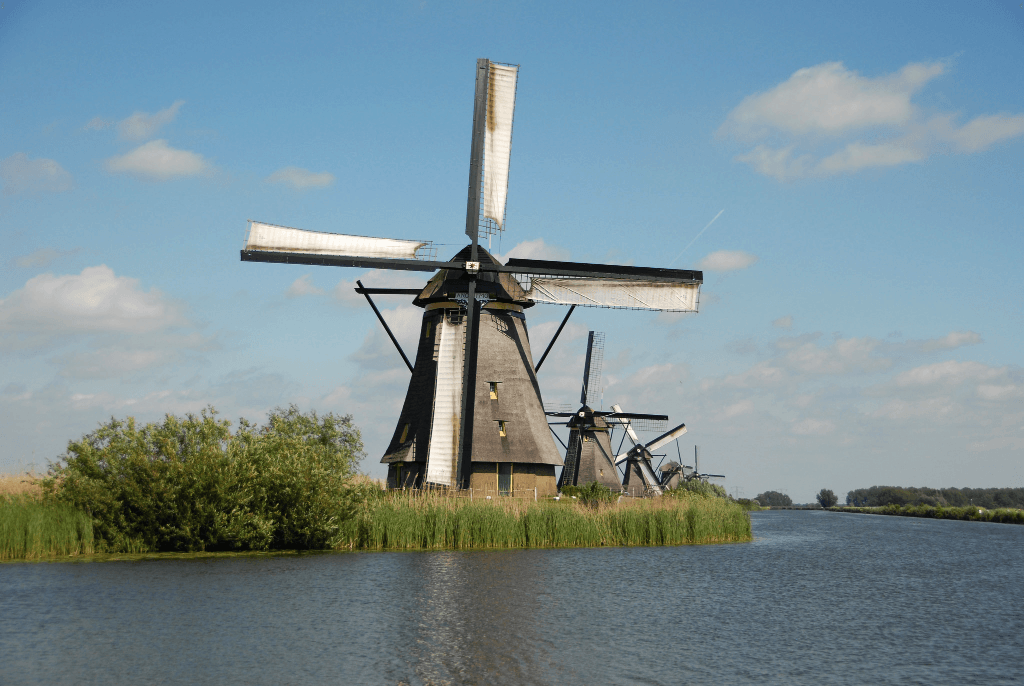 Don't get my wrong: the windmills are amazing. But it's important to understand their role in Holland's history.
(C) Christina Saull – All Rights Reserved

Holland is so much more than the cliche assumptions many people have about it & I can't wait to share more about my experiences in Rotterdam's thriving food scene, the neatly kept national parks of Weerribben-Wieden & Biesbisch, the town of Dordrecht where buildings are purposefully built on a slant & the Disney-Esque village of Gietheroon. Here's a sneak peak of my adventures:

*Holland & The Netherlands technically cannot be used interchangeably, as many people do. North & South Holland are two of The Netherlands' 12 provinces.

Note: I traveled around Holland as a guest of Visit Holland; however, all opinions & content are my own. They didn't ask me to write nice things about them, but after this visit it would be difficult not to.

The post Holland: First Thoughts appeared first on My View from the Middle Seat.

christina